ACT UP (v) (intr) [machine] être détraquée, déconner (vulg.)
A computer usually acts up due to lack of care by its owner Un ordi déconne habituellement parce que son proprio ne l'entretient pas
BALLS-UP (n) (brit.) (vulg.) foutoir (vulg.)
(to) be a balls-up foirer (vulg.)
(to) make a balls-up of sth faire foirer qch (vulg.)
BALL-UP (n) (amér.) (vulg.) cf. balls-up
BANANAS (litt. « bananes ») dans l'expression
[computer] (to) go bananas (jargon informatique) [ordinateur, programme] se planter
BASH (n) coup, pain (fam.)
[windscreen] (to) take a bash [parebrise] se prendre un pain
BLINK (n) battement (des paupières)
(to) be (gone) on the blink être détraqué, yoyoter (fam.)
BLOOPER (n) 1/ gaffe, boulette, bêtise
(to) make a blooper faire une boulette
2/ a/ gaffe de tournage, prise ratée (Cin.); b/ erreur de montage (Cin.)
blooper reel bêtisier
BONE SHAKER / BONESHAKER (nc/n) 1/ [auto] vieille caisse (fam.), tape-cul (vulg.)
2/ [vélo] vieux biclou (fam.)
my boneshaker's handlebars : le guidon de mon vieux biclou
BOO-BOO/ BOOBOO (n) 1/ (langage des bébés) bobo
boo-boos, bruises and bumps bobos, bleus et bosses
2/ (fam.) erreur, bourde, boulette
(to) make boo-boos faire des erreurs, faire des bourdes
boners, boo-boos and goofs balourdises, bourdes et bévues
BUST (v) (busted / bust 2) (tr) casser, briser, abîmer, bousiller ; (intr) tomber en panne, tomber en rade (fam.)
(to) bust a window casser une fenêtre
BUSTED (ppa) brisé, mort
The fuel gauge is busted : La jauge de carburant est morte
CLAPPED OUT (ppa) [voiture] pourri(e) (vulg.), [machine] mort(e)
[locomotive] (to) be clapped out [locomotive] avoir rendu l'âme
COCK-UP (n) (vulg.) cafouillage, foutoir (vulg.)
(a) complete cock-up un foutoir absolu
(to) make a cock-up of faire foirer
CONK OUT (v) (tr) (fam.) faire rendre l'âme à, faire tomber en panne
[power surge] (to) conk out all the phone lines [surtension] faire tomber en panne toutes les lignes téléphoniques
(intr) [moteur] rendre l'âme (Av.), [ordinateur, site Internet] tomber en panne ( Inf.)
The engine conked out on the final lap Le moteur rendit l'âme lors du dernier tour
DICKY (a) (brit.) (fam.)1/ patraque (fam.), qui fait des siennes, défaillant
dicky knee genou défaillant
dicky tummy estomac dérangé
2/ délicat
The heatsink / fan can be very dicky to fit Le ventirad peut être très délicat à installer
DISASTER (n) cata (fam.)
It's a disaster! C'est la cata ! (fam.), C'est la Bérézina !
DODDLE (n) (fam.) jeu d'enfant (au figuré)
Adjusting the blade is a doddle Régler la lame est simple comme bonjour
DOGS (litt. « chiens ») dans l'expression
(to) go to the dogs aller à vau-l'eau
DOOMED (ppa) condamné à mort, voué à la destruction, fini (fam.), cuit (fam.)
[website] (to) be doomed [site web] être condamné à disparaître
DROP DEAD (vc) (intr) (fam.) tomber raide mort
(mod.) drop dead halt arrêt immédiat (Inf.)
FLY IN THE OINTMENT (expr.) inconvénient, problème, os (fam.), hic (fam.)
the only fly in the ointment is... la seule ombre au tableau, c'est...., le seul hic, c'est...
FOUL-UP (n) (fam.) défaut, pépin (fam.), cafouillage (fam.)
This time, no foul-ups : Cette fois-ci, pas de droit à l'erreur / pas de cafouillage
FOUL UP (v) (tr) gâcher, bousiller, merder complètement avec (vulg.)
(to) get fouled up beyond all recognition être amoché au point d'être méconnaissable
(intr) faire des bourdes, se planter, cafouiller (fam.)
FRITZ dans l'expression (to) be on the fritz être en mauvais état, être en piteux état, être en panne, être détraqué, yoyoter (fam.)
My VCR is on the fritz again Mon magnétoscope est à nouveau détraqué
FROTZED (ppa) (arg. amér.) [disque dur, carte électronique, clavier] qui déconne, qui ne répond plus
My keyboard has gotten frotzed Mon clavier déconne
FUBAR (a) (arg. amér.) (acronyme formé à partir des init. de fucked up beyond all repair / reason / recognition / redemption ou, moins vulgairement, fouled up beyond all repair / reason / recognition / redemption – à l'origine, argot des réparateurs de cabines téléphoniques avant la 2e guerre mondiale) complètement bousillé, HS
FUBB (a) (arg. amér.) (acronyme formé à partir des init. de fucked up beyond belief ou, moins vulgairement, fouled up beyond belief – argot militaire américain de la 2nde guerre mondiale et de la guerre de Corée) dans un état incroyable
FUCK UP (v) (tr) bousiller, défoncer, foutre en l'air ; (intr) merder (vulg.)
FUCK UP (n) (vulg.) désastre, ratage
It is a fuck-up Ça a foiré
GREASE MONKEY (nc) (péj.) mécano plein de cambouis, trifouilleur de cambouis
Say goodbye to the grease monkey. Say hello to the tech-savvy automotive technician Fini le mécano couvert de cambouis. Place au technicien automobile féru de techno
HALF-ARSED (brit.) / -ASSED (amér.) (a) (vulg.) 1/ nul à chier, foireux, merdique (vulg.)
half-arsed job travail salopé (vulg.)
2/ (= half-hearted) fait à contrecœur, fait sans entrain
half-assed job boulot fait sans enthousiasme
HASSLE (n) tuile (fam.), complications (pl)
a real hassle quelque chose de très embêtant, une vraie tuile (fam.)
HAYWIRE (a) (amér.) 1/ déréglé
(to) go haywire tomber en panne, se dérégler, se détraquer
2/ bricolé
haywire outfit machine bricolée avec les moyens du bord
KABOOM (onomatopée) boum, badaboum
(to) go kaboom faire boum, péter
KABOOM (n) boum, explosion
(a) loud kaboom (une) forte explosion
KAPUT (adj tjrs attribut) (fam.) hors d'état de fonctionner, mort, kaput
[engine] (to) be kaput [moteur] être mort
[battery] (to) go kaput [batterie] rendre l'âme
KNACKER (v) (tr) bousiller
(to) be knackered être hors service, être HS
MUSS (n) (amér.) désordre, pagaille
No muss, no fuss Pas de pagaille, pas de tracas
MUSS UP (v) (tr) 1/ déranger, mettre la pagaille dans
(to) muss up one's gearshifts merder (vulg.) dans ses changements de vitesses
2/ abîmer
(to) wear slippers not to muss up the floor porter des pantoufles pour ne pas abîmer le parquet
NO-MUSS (ac) (fam.) dans l'adjectif composé double no-muss, no-fuss sans foin ni tintouin
no-muss, no-fuss oil changing vidange sans complications, vidange toute simple
OOPSY (n) (fam.) petit problème, pépin
(to) have a little oopsy être victime d'un petit ennui
PEAR-SHAPED (ac) [femme] large des hanches
(to) go pear-shaped aller de travers, prendre une mauvaise tournure, se gâter, partir en quenouille, partir en eau de boudin (fam.), partir en sucette (fam.), partir en couille (vulg.)
PLAY UP (v) (intr) [ordinateur] faire des siennes (fam.)
My computer is playing up Mon ordi fait des siennes
PROB (n) (tronc. de problem, problème) (brit.) blème (fam.), probso (arg.)
I have a prob with my laptop J'ai un blème avec mon portable
SCREW UP (v) (vulg.) (tr) déglinguer, foutre en l'air (vulg.); (intr) merder (vulg.)
to screw up one's car's engine déglinguer le moteur de sa bagnole
SCREW-UP / SCREWUP (nc/n) 1/ ratage, plantage
2/ raté (la personne)
SNAFU (n) (amér.) (n) (acron. formé des init. de situation normal, all fucked up, ou moins vulgairement situation normal, all fouled up – à l'origine argot des réparateurs de cabines téléphoniques avant la 2e guerre mondiale) accident, catastrophe, désastre
mechanical snafu erreur mécanique
SNAFU (v) (tr) semer le désordre dans, semer la pagaille dans, foutre la merde dans (vulg.)
(intr) semer le désordre, semer la pagaille, foutre la merde (vulg.)
SPRUCE UP (v) (tr) 1/ astiquer (une maison), bichonner (un jardin, etc.), pomponner, rendre pimpant
(to) spruce up one's house astiquer sa baraque
2/ donner un coup de neuf à, redonner du lustre à
10 easy ways to spruce up your web site 10 trucs tout simples pour embellir son site Web
STUCK (ppa) bloqué, en carafe (fam.)
(to) be stuck être bloqué, être en carafe
TEATS (n pl) (lit. « mamelons ») dans l'expression
(to) go teats up (amér.) se retrouver le ventre en l'air, rendre l'âme
WRECK (n) [vieille voiture] tas de ferraille (fam.)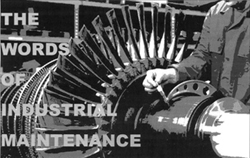 Pour imprimer, passer en mode paysage
To print, use landscape mode
© Christian Lassure - English For Techies
home tech voc general voc grammar EtoF FtoE exam papers texts
pronunciation franglais dictionaries publications links Q&A operating manuals